Fingerprinting Services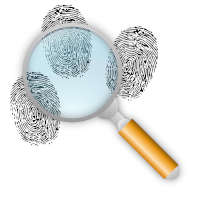 The Duplin County Sheriff's Office provides non-criminal fingerprinting services to the public using Morpho Live Scan technology. This "inkless" procedure is an electronic, high-quality process in which fingerprints are rolled across a glass plate and scanned. Once the digital fingerprints are obtained, they are transmitted to the North Carolina State Bureau of Investigation. The SBI will evaluate the fingerprint submission and electronically transmit the results to the requested agency.
Fingerprinting services are required for a variety of reasons including child care providers, foster parents, adoption, insurance providers, employment, etc.
If an employer or other requesting agency has provided a fingerprint card or an Originating Agency Identifier (OAI) number to you, please bring that information so that we can transfer to the scanned and printed card.
Fingerprinting Requirements
Fee of $10 per person paid by cash, check or money order made payable to the Duplin County Sheriff's Office
Must provide a government issued photo I. D. such as driver's license, state issued identification card, military I. D. or passport
Paperwork issued by the business or agency that is requiring fingerprinting
Fingerprinting services are provided at the Sheriff's Office administrative building located at 112 West Hill Street, Kenansville, Monday through Friday from 8:30 a. m. – 4:30 p. m.
Apply online for Fingerprinting Services and Schedule an Appointment
For additional information, please contact Sgt. Randy Forster at 910-296-2150