Crime Stoppers
The Duplin County Sheriff's Office partners with the private non-profit organization Duplin County Crime Stoppers to involve citizens in solving and preventing crimes.
Citizens can contact Crime Stoppers to make anonymous tips involving unsolved crimes, wanted persons, missing persons, and people who are committing crimes such as breaking into homes and selling drugs. These tips can turn into cash rewards. No identities required.​
There is even a Campus Crime Stoppers program that deals specifically with school-based crime.
All calls go to a contracted out of state call center to assure complete anonymity. Calls are entered into a software system and the caller is given a login username and password so they can follow up later at any time. Your identity is safe.​
Tips that directly lead to arrests or the recovery of stolen property may be eligible for a cash reward. Even the reward process is fully anonymous using the computerized system.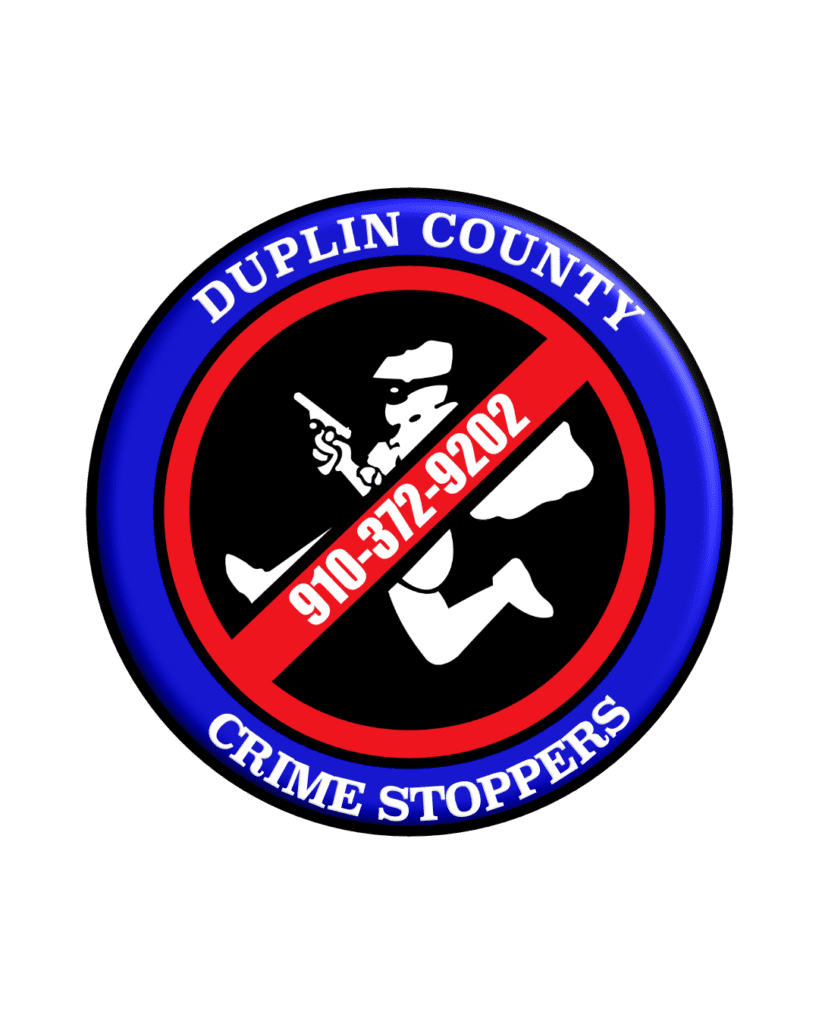 You have 2 ways to make a Crime Stopper tip:
Call the Tip Line at (910) 372-9202.
Submit a report on Duplin County Citizens Connect by clicking the following link: https://cc.southernsoftware.com/tipsubmission/
You can follow Duplin County Crime Stoppers on Facebook by searching Duplin County Crime Stoppers.​

You can access the many online tools from Crime Stoppers at their website. www.crimestopper.org.

​What if you want to help Crime Stoppers keep Duplin County safe but don't have valuable criminal information to share with us? Duplin County Crime Stoppers is a private, non-profit, 501(c)(3) charitable organization that operates 100% off donations alone. We receive no tax money and have no commercial or tax revenue streams. We rely solely on the kindness of Duplin County citizens and businesses to keep us working hard as the liaison between law enforcement and the "informed" civilian population. So, how can you help? Please consider making a tax-deductible donation to help fund our work.